Two Bedroom Family Suite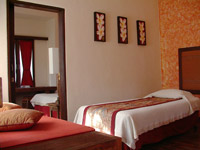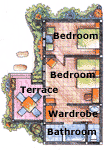 Design with the Family traveler in mind, it provides extra space for the kids or a third and fourth person, Two separate bedroom to give privacy to the parents while still maintain easy access and control to the young ones. A three way bathroom with separate toilet, shower, bathtub and a combination of a double bed and twin bed ensure comfort for whole family. All features A.C, Fridge, TV, Telephone and terrace
The Villa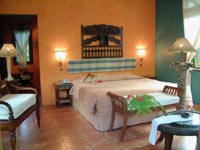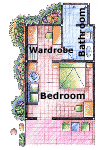 The Villa, offers you privacy and a space of your own. Built in the Balinese Kampong tradition, it offers larger floor space, enclosed courtyard, individual freestanding cottage and unique village atmosphere. Only 10 Cottages with rustic interior design set amongst beautiful garden close to the sea and the pool.
Sea Side Bungalow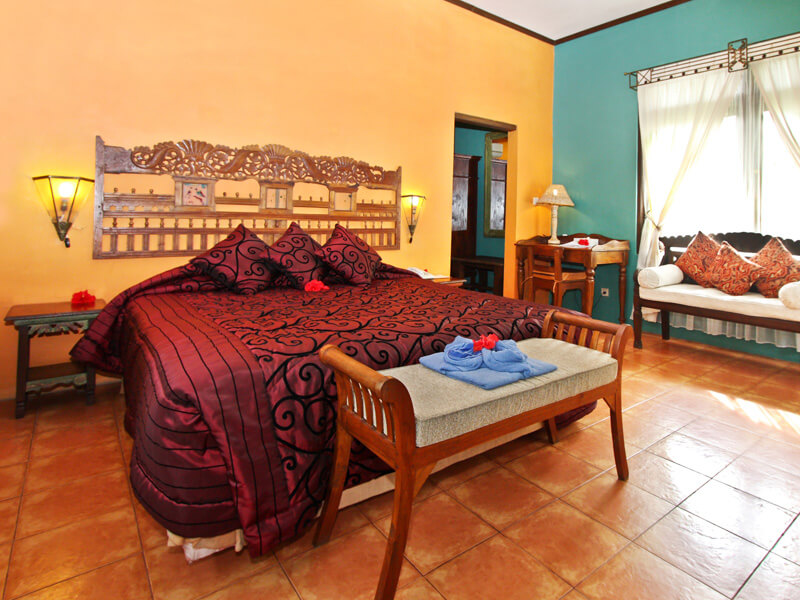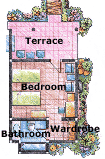 Located nearest to the beach. This type of room is equipped with King Size Four foster double bed. Ideally located for early view of sunrise, hear and feel the breeze and sound of the ocean for an extra romantic feel.
The Club Lumbung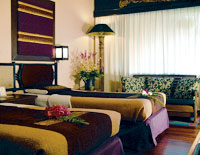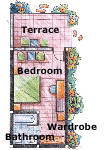 Design following the Traditional Lumbung construction of Balinese architecture, a Lumbung is traditionally a construction used to store the harvest of the rice field. This is two storey cottage with upper and lower level rooms. Located in the most beautiful garden area of the hotel, it features balcony or verandah overlooking this great sight.
Extra Bed :
IDR.155.000
All Rates included 10% Service Charge, 11% Government Tax , Room Only
Season supplement :
- Add 20 % from 1 to 31 July, 1 to 31 August, 1 to 30 September and 20 December to 5 January
All prices subject to change without prior notice
Check Out Time 12.00 noon. Extention Subject to prior arrangement.